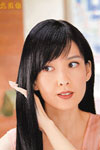 Vivian's hair is a money tree, so of course she takes care of it very well. (Picture from Wen Wei Po)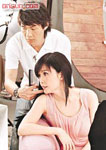 After Vivian's comeback, she did some advertisements and accepted a few more jobs. Her beautiful hair also helped to make money. (Picture from The Sun)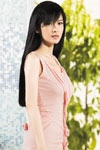 Vivian said her cat Pal would often pull and play with her hair. (Picture from SingTao)


Vivian has forever beautiful hair. Her graceful and dignified temperament hasn't decreased during these years. (Picture from SingPao Daily)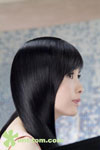 (Picture from ent.tom.com)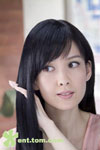 (Picture from ent.tom.com)
Vivian left the entertainment circle for many years. It's rumored that she will be coming back to sing next year for her 20th anniversary concert. It's still unknown whether this rumor is true or not. But the audience will soon be able to see Vivian's beauty again on TV, because Vivian's first TV commercial after her long rest will be shown on November 28th. The TV commercial is for Pantene's new product line of shampoo which nourishes the hair and prevents hair loss.
Pantene's advertisement for their new line of products has the saying of "forever unchanging, beautiful hair which doesn't fall, making the real me shine." The commercial will focus on showing the "non-falling beauty of hair." Vivian's graceful and dignified image has always been very memorable. Her forever unchanging and beautiful hair which doesn't fall is her trademark. Before Pantene decided on who would be in their commercial, they did a survey, and the consumers all thought that Vivian's hair completely fits Pantene's proposal of "non-falling beauty of hair" with their product line of shampoo which nourishes the hair and prevents hair loss. That's why Vivian was the best choice for the commercial.
During the commercial shoot, Vivian met crew members again who she worked with 15 years ago in her first movie "Heart to Hearts." They highly praised her for still looking the same after so many years and thought that she's even more beautiful that before, especially her beautiful straight hair which still touches people with its beauty. Vivian's beautiful hair is her beauty trademark. This meeting after 15 years is witness once again of Vivian's eternal beauty. Vivian not only has hair that is forever unchanging and has beautiful hair which doesn't fall, she's also very kind-hearted, which increases Vivian's beauty. Everyone knows Vivian really loves animals and actively participates in charity events for animals. In the year 2000, she volunteered to shoot an ad for the Society for Abandoned Animals (SAA) to spread the message to the public about protecting abandoned animals and used all her strength in giving her love to them. Besides sending the message to the public about love, she also kept improving herself during the years that she had left the entertainment circle, and became successful in painting and playing American pool.
Vivian is always seeking to have a breakthrough and to progress. Her beauty is absolutely coming from her heart, shining an enchanting beauty, which is fairly close to Pantene's image and belief. Vivian's cat Pal also looks forward to seeing Vivian's beautiful and thick looking hair. It's true that people look enviously at her. Even her cat Pal is attracted to her beautiful hair and would often follow Vivian, pulling and playing with her hair. Fortunately Vivian's hair is healthy and strong and isn't easy to break. She's not afraid her cat would break her hair by pulling. During any moment, she can show off her hair that hasn't fallen off for a long time and maintain her confidence. Men aren't the only ones who stare at thick looking hair. Even cats are attracted to it! Vivian acknowledges that a woman's individual glamor could be increased by having beautiful and thick looking hair. She's also very concerned about problems with hair breakage and hair loss. Vivian said, " Many of my friends have hair loss because of stress from work and stress in life, but I feel that if they chose a suitable hair care product, it would be very helpful with the problem. I used Pantene's shampoo which nourishes the hair and prevents hair loss. The shampoo contains amino acid and can replenish nourishments that are washed away and quickly improve the hair quality. My hair is really stronger and healthier than before, and I haven't lost a single hair. My hair quality has clearly gotten better, and I feel younger! So when I meet a friend who has problems with hair loss, I would introduce them to use Pantene's shampoo which nourishes the hair and prevents hair loss."
Also, Vivian would do a hair treatment every week at home. It's no wonder her hair is strong, and her healthy spirit is emitted both on the inside and outside.
Vivian is a perfectionist and is strict on her demands. Vivian has always set high demands for herself. She's strict on taking an advertising job. She not only considers the image and belief of the product's company, she also has high demands on the quality of the product. Vivian said, "Pantene's image is graceful and healthy, and they are constantly pursuing to progress and to have a breakthrough and are continuing to study and develop to bring forth new ideas, creating high quality products. The company's belief is similar to my personality and the way I deal with matters. Before accepting to do the commercial for Pantene, I tried the product for one month at home. I need to be clear on understanding the product's effectiveness and its specialty before I become the spokesperson. Before shooting the commercial, I just did what I usually do. Everyday, I used Pantene's shampoo which nourishes the hair and prevents hair loss and also Pantene's conditioner to maintain strong and healthy hair. Vivian has strict demands on herself when it comes to work. This persistence is also reflected on how she protects her hair. Vivian has had long hair for many years and wouldn't allow it to easily fall off. Even if it's a single hair that's lost, she would find a way to make it better, and Pantene's shampoo which nourishes the hair and prevents hair loss and Pantene's conditioner are her first choices. Do you want to see Vivian's black, shiny, and thick looking hair and share in her happiness of having strong and healthy hair? Then look out for her new Pantene TV commercial on November 28th on the TVB Jade channel, the Pearl channel, and the ATV channel. You'll surely find the ideal answer!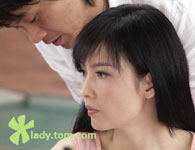 (Picture from lady.tom.com)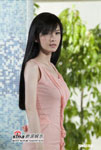 Forever unchanging. (Picture from ent.sina.com.cn)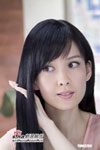 Beautiful hair which doesn't fall. (Picture from ent.sina.com.cn)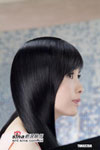 Making the real me shine. (Picture from ent.sina.com.cn)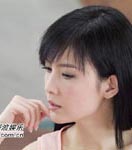 Perfectionist. (Picture from ent.sina.com.cn)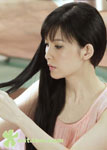 (Picture from ent.tom.com)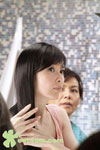 (Picture from ent.tom.com)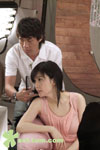 (Picture from ent.tom.com)